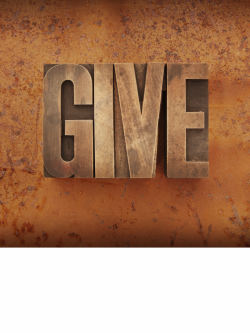 "Givers and Takers" — May 1, 2022
May 1, 2022
Sunday Worship with Pastor Keith
Preparing Our Hearts for Worship: Do you feel like you have much to give to others? Why?
Givers and Takers – May 1, 2022 (Exodus 20:15; John 4:1-42)
1. Your limitations can't stop Christ from giving through you. What kinds of limitations?
-Your plans
-Your needs
-Your abilities and resources
-Your comfort zone
-Your pride
2. In Christ, you're free to give to people who don't deserve it!
3. Open your eyes to what God is giving.
"You can't accept God's grace without letting it pass through you. You can't hoard it!" -Pastor Keith