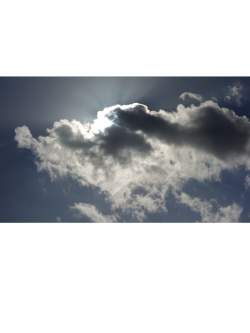 God in the Gray — August 22, 2021
August 22, 2021
Sunday Worship with Pastor Keith– August 22 ,2021
Special Music: Sanctuary Choir — "Where Could I Go?"
Preparing Your Hearts for Worship
• What does it feel like when God seems far away from you?
"God in the Gray" (Ruth 4:1-17)
What can we do when God seems hidden from us?
I. Remember that "unseen" isn't the same as "unreal" (with God and a hundred other things).
II. Remember that feelings can fool you.
III. Look for God in the little things.
IV. Let God answer your prayers through you!
"It's best to keep your eye on what the Bible says of how God cares about you and what God has done for you rather than trusting in what you feel about what God is doing." — Pastor Keith