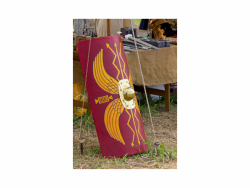 Volunteer Firefighter — June 20, 2021
June 22, 2021
Sunday Worship with Pastor Keith — June 20, 2021
Special Music: Sanctuary Choir
Preparing Your Hearts for Worship
The Apostle John once said of Satan, "We are familiar with his evil schemes (2 Corinthians 2:11b, NLT)." Which of Satan's strategies has been most effective in turning your attention from Jesus?
"Volunteer Firefighter" – Ephesians 6:16
I. It's time to make your faith work full-time.
II. Make God's faithfulness your fire-extinguisher.
The Devil's Flaming Arrows:
1- Doubt (Genesis 3:1; I Peter 4:12-13)
2- Deception (Genesis 3:4; John 8:44b; James 3:5-6)
3- Decoys (Genesis 3:5-6; 2 Corinthians 11:14)
4- Discouragement (I Peter 5:7-10)
5- Distraction (Mark 4:19; I Peter 1:3-9)
6- Destruction(John 10:10; Jude 23)
"We are discouraged when we are alone.Close ranks with other people of faith." – Pastor Keith